Putting people first
Parallon colleagues live out our purpose each day in support of HCA Healthcare's mission, and they are the cornerstone of our success and our ability to deliver on our vision. That's why we're dedicated to offering our colleagues fulfilling careers where they can grow and thrive.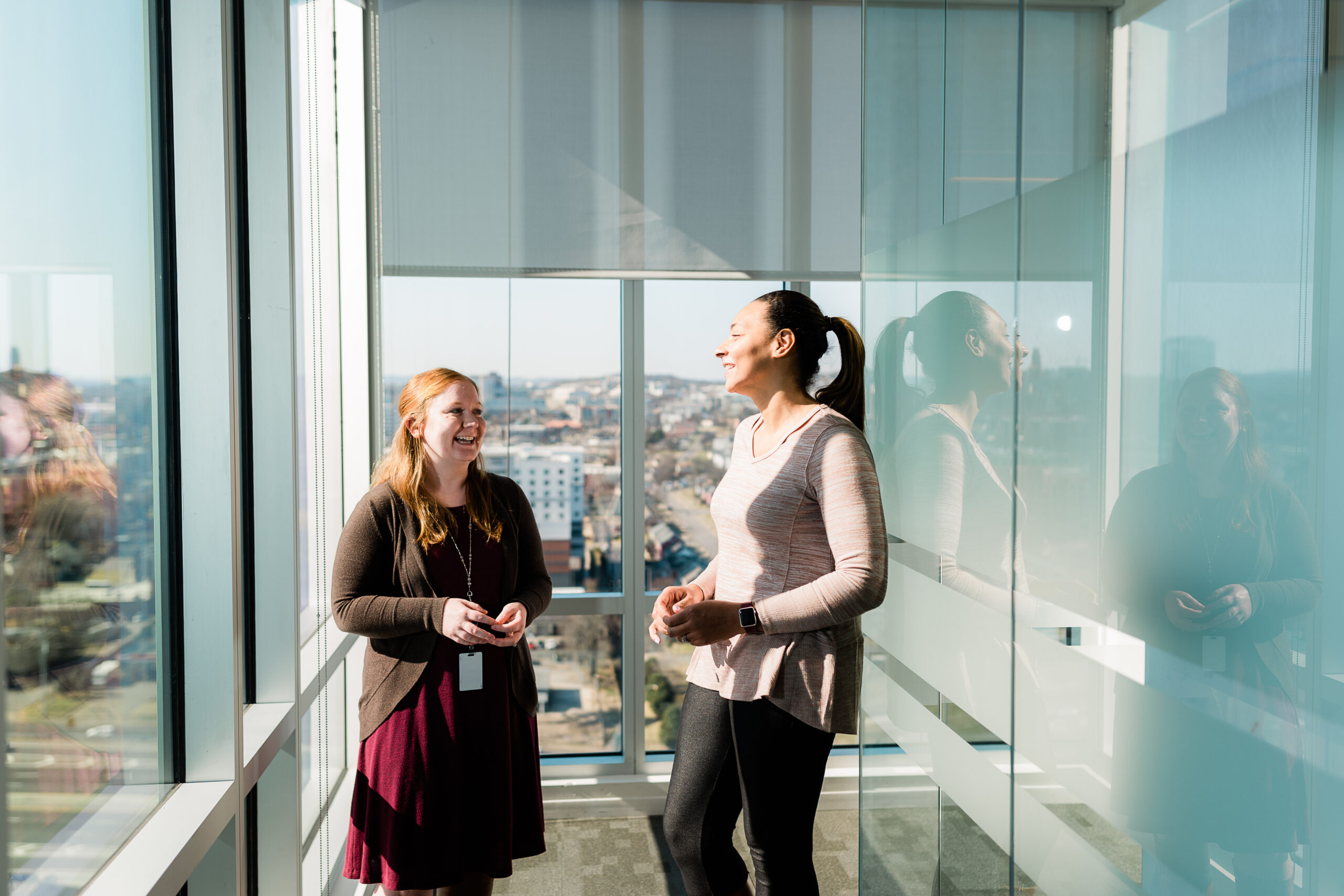 Empowering colleagues to thrive
Doing the right thing
We believe in always doing the right thing — for our patients, stakeholders and colleagues. We understand that having a culture of compliance goes beyond the minimum as required by law. It is a part of our overall culture and approach. That's why we:
Adhere to our core values
Regularly review and update all policies and procedures
Provide annual training for our code of conduct
Provide employees with a robust training program
Ethisphere has awarded
HCA Healthcare this distinction for more than 10 years.
Building better communities
Making an impact
Our colleagues make more than a career with Parallon — they make an impact. HCA Healthcare and Parallon have a rich history of caring for our communities through volunteering, community involvement, charitable giving and more.
in Parallon colleague charitable giving last year
hours volunteered by Parallon colleagues last year
HCA Healthcare Hope Fund
We prioritize taking care of one another. So, as part of the HCA Healthcare family, Parallon colleagues can contribute to the HCA Healthcare Hope Fund to support each other when unexpected needs arise.
of contributions go to HCA Healthcare colleagues and families
given to 4,400+ HCA Healthcare families last year
Driving Positive Outcomes
As a healthcare revenue cycle management leader, we are committed to deploying the expertise we've gained as operators to drive measurable results and successful outcomes. Parallon enables providers to focus on caring for their communities by optimizing financial performance, navigating regulatory challenges and providing operational best practices across the revenue cycle.